Managing Allergy Symptoms with Antihistamine Tablets

How do antihistamines work?
Allergies are your body's reaction to something you've eaten or been exposed to1 (these substances are called allergens). An allergic reaction might make you sneeze, itch, or give you a runny nose. Some people may experience more severe symptoms.2
These unpleasant effects are caused by chemicals such as histamine, which are released when your body thinks that you've come into contact with something harmful9 (an allergen). Antihistamines work by preventing histamine from affecting your body.8
What are the most common allergies?
Foods and medicines
According to the British Society for Allergy & Clinical Immunology (BSACI), two of the most common allergies are those to medicines and certain types of food.3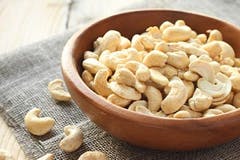 While prescription medications are rigorously tested to ensure safe use in the majority of the population, some people may find that they have an allergic reaction to certain medicines3 (for example, penicillin and related antibiotics)
Foods can also cause reactions in some people. These reactions are deemed an allergy if the immune system is affected (for example, a nut allergy), while all other reactions are classified as food intolerances.3
Pets
The dander (particles of skin and hair) of some animals can cause an allergic reaction in some unlucky people – most frequently cats, dogs and horses.5 If you're allergic to pets or other animals, then you may find that you experience asthmatic symptoms, rhinitis, or skin rashes.5
Unfortunately, it is also possible to develop an allergic reaction to an animal at any point in your life.6 This can be frustrating, especially if you're an animal lover.
But that's not to say there's nothing you can do about it. You can try antihistamine tablets to help manage symptoms brought on by animal dander, and reduce your reaction.
Other airborne allergies
Other types of airborne allergies are also common – for example, hay fever (a seasonal airborne allergy) or allergies to dust mites or mould (perennial airborne allergies).3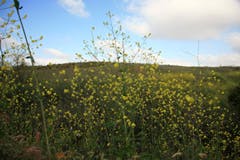 Allergy symptoms are nothing to be, well, sneezed at! Talk to your doctor or pharmacist if you need any help managing your symptoms. You may also want to check and see which allergies are more prevalent at certain times of the year using this helpful chart. This can help you prepare for the allergy season.
What kind of allergy treatment would be best for me?
If you're struggling with an allergy, try using antihistamine tablets or other forms of antihistamine medications to manage your symptoms. If you're concerned about feeling sleepy during the day, you can use an antihistamine that is unlikely to cause drowsiness, such as Piritize Syrup or Tablets.
There are, of course, other types of products that can help relieve allergy symptoms, such as nasal sprays, so you're not limited to oral medicines like tablets and syrups.
If your child is suffering with allergy symptoms, you can also find antihistamine products for kids. For example, Piriton Allergy Tablets are suitable for children aged six years and older. And for younger children (aged 12 months and older), there's Piriton Allergy Syrup.
You can also try a 100% natural daily nasal wash PiriNatural Breathe Clean for littles ones aged over two years, to gently remove irritants like pollen or dust from their nasal passages.
Discover the Piriton range now, or explore all Piri products for allergy symptom relief.
Sources: Clicking any of the links below takes you to an external website that is independently operated and not managed by GSK. GSK assumes no responsibility for the content on the website. If you do not wish to leave this website, do not click on the links below.